BIOGRAPHY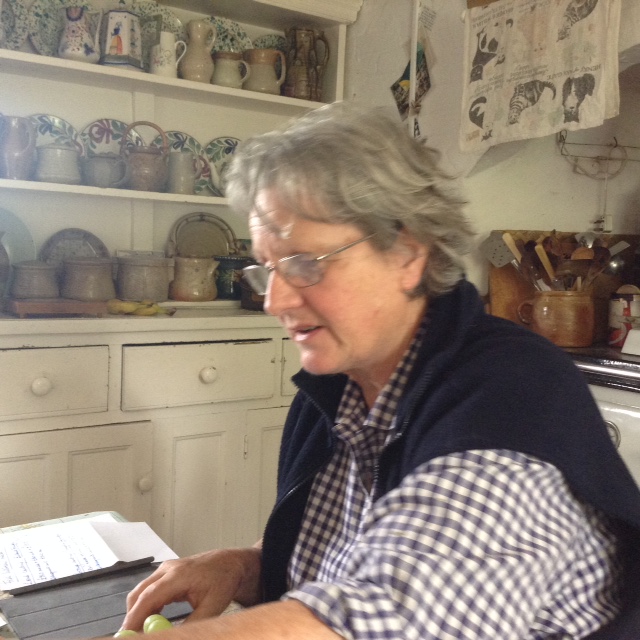 She acknowledges a debt to mediaeval pots, the arts of Mesopotamia and South-East Asia, to Neolithic Art, to Western Painting, sculpture, architecture, music, literature, poetry, wit, philosophy and religion, and to innumerable people down the years, especially Weislaw Pilawski, Irene Milburn and Jean Spacek.

Her work can be bought from her own studio in Sussex. This is open most days, 10am - 5pm. It is advisable to telephone first on 01323 811517.






Born 1945
Grew up and was educated in London

1960-64
Chelsea Art School (Painting)

1966-71
Middlesex Hospital, London (SRN)

1971-73
Harrow Art School (Harrow Diploma in Studio Pottery)
Apprenticeships with David Leach and Zelda Mowat

In 1975
Set up her own studio at Alciston, Sussex.




Awards:
1975
Crafts Council Grant to establish a workshop

1978
South East Arts Bursary Award

1990
John Ruskin Craft Bursary

1993
South East Arts Major Award

1998
South East Arts Award




Work in Public Collections
Victoria & Albert Museum, London
Crafts Council, London
Contemporary Arts Society, London
South East Arts Collection, Hove Museum, Sussex
Castle Museum, Nottingham
Crafts Centre, Northern Arts, Cleveland
Norwich Museum, Norfolk
City Museum & Art Gallery, Stoke-on-Trent
Newport Museum, Gwent, Wales
Arts Centre, University of South Wales, Aberystwyth
Paisley Museum, Scotland
Glasgow Museum, Scotland
Allen Gallery, Alton, Hampshire
San Angelo Museum of Fine Arts, Texas, USA
Sainsbury Centre, University of East Anglia.